2nd August, 2021
Benvenuti a tutti
Students between Pre Primary and Year 6 were involved in the Fammi Un Poster Italiano competition, sponsored by WAATI. Its purpose was to engage students creatively in language learning and promote Italian to the wider community in a fun and positive way.
It gives me great pleasure to announce that this year the competition attracted 170 entries across fifteen schools.
Congratulations to all our winners- Click here. Also a huge thank you to teachers, parents and caregivers for supporting your children in this venture and ensuring they completed and submitted their work on time.
The 2021 Winners are below as well as a poster collage showcasing the winning entries.
If you missed out this year, don't despair because the competition will run again in 2022
Cordiali saluti
Mimma Harrison
Student Activities Coordinator, WAATI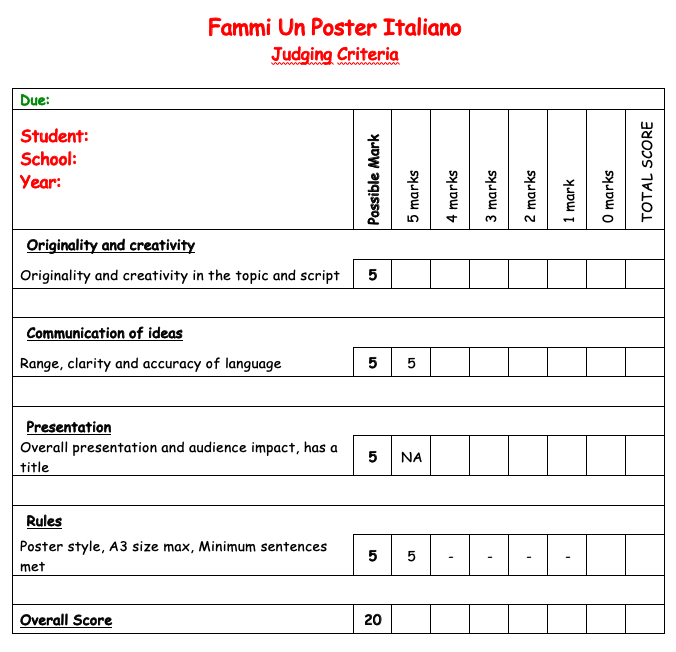 2021 ~ Competition Winners
Last modified: August 7, 2021