The WAATI Student Exchange Program is an 8-9 week cultural and academic full immersion program, run in partnership with AFS Intercultura (Italy). It is one of WAATI's most successful programs which offers students the opportunity of a lifetime and opens a world of possibilities to all involved. The program began in 1981 and has grown massively over the last 35 years. Last November 44 students stayed in various parts of Italy for two months and we are currently hosting 68 Italian students until late August 2016.
The first stage of the program is hosting. In late June students arrive from Italy for a 2 month stay. The students are hosted by an Australian family throughout the metropolitan area as well as country towns like Bunbury, Busselton, Australind and Esperance. At times students have even been hosted as far away as Canberra. They attend school and are totally immersed in Australian family life. It is an opportunity for them to improve their English and really experience what life is like as an 'Aussie kid'!
Stage two is sending and this offers students here the opportunity to spend two months in Italy. Students leave in late November and return in January. They attend school and many experience a white Christmas for the first time. For students studying Italian it is opportunity to immerse themselves. For those that go simply for the cultural experience, it is the opportunity to experience the Italian way of life and explore the culture.
For any further information please contact the WAATI Exchange Coordinator, Fulvia Valvasori at mrfink@iinet.net.au or 0403 288 664.
Please follow the link below to see how this exchange program can have a profound effect on lives. Paola Fumagalli stayed in Esperance for two months in 2016 and this is her story.
"La mia Australia: un viaggio per crescere e riflettere sulla vita"
For more pics of the 2016 sending orientation click on the following gallery link – [print_gllr id=796]
[print_gllr id=796 display=short]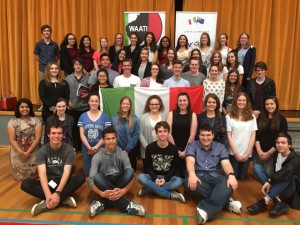 Sending 2015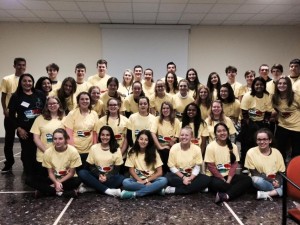 Hosting 2015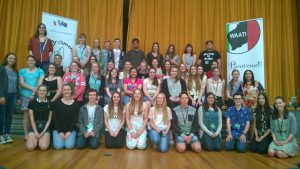 Sending 2014
Last modified: June 8, 2017